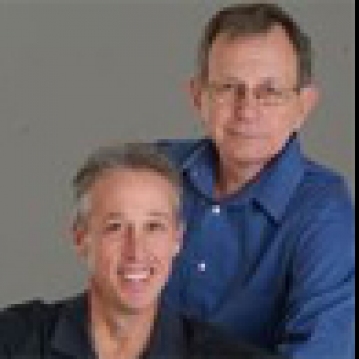 Many of you have noticed an interesting phenomenon that is current in our culture. We're not sure who started it, where it began, or why it› happening. But for some reason it has become open season on teachers. Teachers are being held exclusively accountable for test scores. They are the ones who must sacrifice portions of their insurance to balance state and local budgets. They are having their bargaining rights taken away with little or no voice in the matter. Respect for teachers is at an all-time low. What is up with that?
Teachers do not deserve how they are currently being perceived and treated by many parents, legislators, and media personnel. Do you know a teacher who has made a positive difference in the life of your child? This would be a great time to string a few kind words together and thank them for their efforts. Yes, it's time for a thank you! Thank him for all the papers he corrected this year, taking the time to write meaningful appreciative and descriptive praise. Thank her for spending some of her own money to buy that glue stick, ream of paper, calculator, or special colored set of markers for your child´s classroom. Thank him for investing extra time to help the child who was three years behind in reading, the one who didn›t know his multiplication tables, or the one who didn't have the courage to risk putting her thoughts down on paper.
Thank her for collecting tickets at the basketball game, for running the concession stand at the football game, and for operating a booth at the Family Fun Fair. Thank him for attending all the PTO meetings even though most parents were too busy to attend. Thank her for putting up with the angry parent and for remaining calm in the face of disrespect, anger, and venting. Thank him for the kind words he gave to the rookie teacher who was struggling to make it through his first year with his self-esteem intact and for being that shoulder to lean on in time of need.
Thank her for putting serious thought into preparation for parent/ teacher conferences and for offering useful ideas for those parents who didn›t know what to do with their own children. Thank him for being there at the door to greet your student as he or she entered his classroom day after day. Thank her for the calls she made to parents to keep them informed of behavioral problems and missing assignments and to pass on positive things their children did. Thank him for keeping up his website so parents and students could check on and get up-to-date assignments.
Thank her for volunteering to give up her planning time for the students who needed to debrief the disagreement they had in the hall earlier that day. Thank him for attending professional conferences in areas where he felt a need to gain additional skills and competencies.
Thank her for the weekends she invested in planning, designing, grading, and evaluating assignments. Thank him for purchasing professional books out of his own pocket, reading them, and implementing new ideas in his classroom.
Thank her for challenging students with high teacher expectations. Thank him for holding students accountable for the choices they made and for doing it with an open heart, even in the face of pressure to cave in so they wouldn›t have to experience the consequences. Thank her for confronting in a positive way the student who needed to get conscious about the behaviors he was choosing. Thank him for taking the time to meet with the special education teacher, the counselor, the administrator, and the parents of the student who needed a special treatment plan. Thank her for sponsoring the foreign language, science, Bible study, debate, chess, varsity, Quill and Scroll, or National Honor Society club. Thank him for going home worrying about your child and coming up with a plan to help her.
Thank her for being willing to organize her bathroom breaks so she could be present with students for three hours without interruption. Thank him for taking an active role in professional organizations that strive to improve education. Thank her for speaking out against current practices and legislation that you feel are not in the best interest of your children, even in the midst of condemnation from others within the school system.
Thank him for arranging the student-to-student interaction patterns in his classroom so that students build positive relationships with one another.
Thank her for being a positive role model that all her students can look up to with pride and respect. Thank him for being willing to eat lunch in fifteen minutes or less. Thank her for investing the time to teach students appropriate behaviors such as getting started quickly, disagreeing politely, reporting in a positive manner, and taking responsibility for their actions, in addition to teaching about her subject matter. Thank him for confronting the bully who was teasing your child this year.
Most teachers are busting their butts on behalf of your children. It›s time to appreciate their efforts.