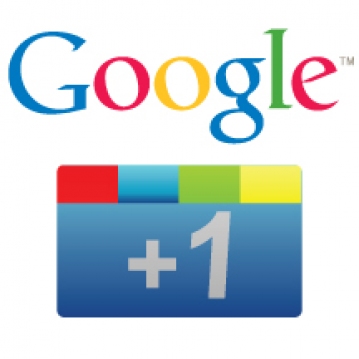 What is it & Why do I need it?
Is there a cost-effective way to have my business show up on page 1 of search engine results?
Absolutely Yes!

Happy Herald Digital Services has a next-generation online Business Directory with an organically optimized directory for businesses in Palm Beach and Broward. These customized business listing pages not only provide an additional web presence for our clients but, more important, provide an optimized web presence designed for search-engine results and additional organic and directory exposure. Happy Herald Digital Services drives web traffic to your site through this optimized listing page and site link. The listing page includes a brief video of your business and keyword phrases are created as a unified and targeted campaign. This cohesive unit or campaign works best together as opposed to individually created pieces. We are not in this with you for a quick appearance on the front page. We make sure that your site shows up on page 1 search engine results within 60 days and stays there.
Happy Herald has served your community since 1995 and to make getting you on page 1 of Google an easy decision we make the following guarantee.
Everyone´s an expert in SEO?
SEO or search engine optimization is a term that gets thrown around like a ragdoll. Every site on the Internet claims to be an expert on how SEO works, but few have taken the time to truly understand how Google spiders scan the web, unlike Happy Herald Digital Services/BML who spent years and hundreds of thousands of dollars to develop landing pages and online marketing to successfully get our client´s business on the first page of Google... within 60 days or your money back…guaranteed.
Leap frog over other sites!
While there are some niches that are underexposed (and therefore it is very easy to climb to the top of Google), crowded niches are going to take some time and considerable effort. Making this climb within 60 days requires skill and knowledge that few companies can offer. You can rest assured Happy Herald Digital Services has devoted significant time into not only figuring out how search engines work, but mastering the ability to leap frog over sites to create a visible online presence.
Are Search Engines intelligent?
Search engines are becoming more and more intelligent every day. While flooding the Internet with backlinks used to be and is still somewhat of a good way to promote a site, too much can cause the site to lose ranking because the links are registered as spam by the search engine programming. Once a site is flagged as a spamming site, it will be lost in the search engine abyss forever.
How involved do I need to be?
Our SEO philosophy ties into every aspect of your website, to your social networking presence, to every line of content that is written. Your business should not be optimized for only one aspect of your niche, but for every possible search that is related to the products and services that you are marketing. This takes time and effort that requires a true partnership that features constant interaction, input and feedback from both parties. Happy Herald Digital Services offers packages to suit every business.
Can I expect results overnight?
A solid SEO ranking is not going to happen overnight. Look at it as the same process of building a skyscraper. There must be a solid foundation that is created before anything else. Once the foundation is in place, the building can be erected with an appearance that turns heads and finally, the inside of the building is finished to create a space people are dying to get into. Without every aspect being perfect, the building is just one of many. Tied together perfectly, it will be something that gets noticed by everyone. SEO is an art form in and of itself and it takes a true understanding of how the "machine" works in order to be able to manipulate it in your favor. Happy Herald Digital Services uses a solid SEO approach that mimics the exact way that search engines work so your business will, within 60 days, climb the ranks and get rooted on page one.
Wikipedia Definition of Search Engine Optimization (SEO): Search engine optimization (SEO) is the process of improving the visibility of a website in search engines´ "natural," or un-paid search results. In general, the earlier (or higher ranked on the search results page), and more frequently a site appears in the search results list, the more visitors it will receive from the search engine´s users. As an Internet marketing strategy, SEO considers how search engines work, what people search for, the actual search terms or keywords typed into search engines and which search engines are preferred by their targeted audience.
Happy Herald Digital Services GUARANTEE:
"Your Business Shows Up on page 1 of Google within 60 days with our program GUARANTEED or your MONEY BACK!"
Questions to Dyanne (954) 398-6762
Off. (561) 394-7466 dkrupinsky@happyherald.com