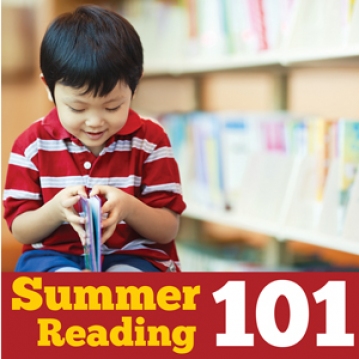 When school is out for summer, the last thing many kids want to do is pick up another book. However, reading is one of the most important activities children can do now to help themselves later — both when they go back to school in the fall, and later in life.
If children don't engage in educational activities such as reading and math over the summer, they can experience summer learning losses.
"With the majority of U.S. fourth-grade students reading below the proficient level, the summer months are critical for student learning," said Meredith Curley, Dean of the College of Education at University of Phoenix. "By engaging in fun reading activi­ties during the summer months, parents not only have the opportunity to encourage learning, but to motivate their children to develop a lifelong love of reading."
Curley offers these tips for parents and caregivers to help incorporate reading into everyday activities in ways that will make it fun to keep learning all summer long.
"Reading is critical for a child's success, no matter what age," said Curley. "By finding ways to make reading part of your children's everyday activities, you are helping them build a solid foundation not just for the next school year, but for their futures."