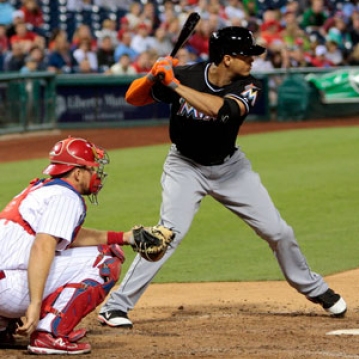 As what passes for Spring approaches our area, the minds of many sports fans migrate from the coziness of the indoor arenas, to the outdoors and specifically, to the baseball parks. Yet, for fans of Florida's two professional franchises, the off-season couldn't have been more different.
In Tampa Bay, where the Rays traditionally field a team which is scrappy and competitive, but in the end usually outmanned by its richer and more potent American League East rivals, the news was not so good. Gone are the stalwart players who made the possibility of post-season play a reality: no David Price, no Ben Zobrist, not even a chance to watch the development of talented Wil Myers, who was traded to San Diego in the off-season. The most damaging loss, however, may have come off the field when manager Joe Maddon left to manage the Chicago Cubs. Now, the Cubs have not won a World Series since Theodore Roosevelt was president (that was 1908) so to lose your head guy, generally considered one of the better managers in baseball, to a perennial loser, must be considered the biggest loss of the offseason. The empty seats at Tropicana Field, always an eyesore, may now prove to be a major source of embarrassment for major league baseball all year.
In Miami, however, the news is quite different. Let's start with the team re-signing its best player, outfielder Giancarlo Stanton, to a record-breaking 13-year, $325 million dollar contract (you read that right), thereby ending all talk of trading him away for prospects. For the Marlins who have, shall we say, a checkered history in developing fan loyalty, it was a major commitment for them as they signed a budding superstar, generally regarded as one of the best young players in the game. They then backed that deal up by trading for starting pitchers Mat Latos and Dan Haren, as well as solidifying their infield with the acquisitions of SS Dee Gordon and 3B Martin Prado. Add to that a nucleus of talented position players already in place, and a solid pitching rotation, and it certainly appears the Marlins intend to compete for the National League East (along with Washington and Atlanta).
Other teams also made changes, as all types of players swapped teams, either by way of trade or free agency, including the World Series champion San Francisco Giants, who will attempt to defend their crown (but without the "Panda", as 3B Pablo Sandoval has fled to Boston).
So, whichever team you pull for, look forward to the start of this season as everybody has a chance – therein lies the magic of opening day.
Play ball!
Mark Tudino is an attorney with offices in both Miami-Dade and Broward counties, whose practice specializes in all areas of civil litigation. He has lived in South Florida for more than 20 years. Prior to attending law school, he was a political and sports reporter for television stations across the country. His career allowed him to cover everything from presidential elections to national championship sports teams, and he still maintains a passion to observe and discuss the world of sports.