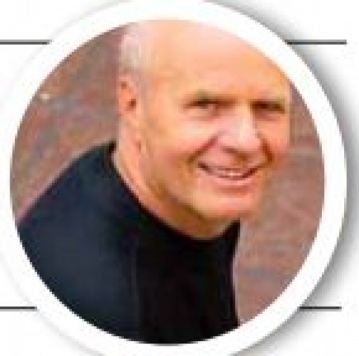 In mathematics, two angles that are said to coincide fit together perfectly The word coincidence does not describe luck or mistakes. It describes that which fits together perfectly. By combining free will with intention, you harmonize with the universal mind. Rather than operating in your own mind outside of this force called intention, your goal may very well be, as you read this book, to work at being in harmony at all times with intention. When life appears to be working against you, when your luck is down, when the supposedly wrong people show up, or when you slip up and return to old, self-defeating habits, recognize the signs that you're out of harmony with intention. You can and will reconnect in a way that will bring you into alignment with your own purpose.
For example, when I write, I open myself to the possibilities of universal Spirit and my own individual thoughts collaborating with fate to produce a helpful, insightful book. But as I reconsidered my account of leaving alcohol behind me, I wanted another example to put in this chapter of how intention collaborates with life circumstances to produce what we need.
Recently my 19-year-old daughter, Sommer, told me that she'd quit her temporary job as a restaurant hostess and wasn't sure what she wanted to do before resuming her college studies. I asked her what made her feel most purposeful and happy, and she said it was teaching horseback riding to young children, but she refused to return to the old barn where she'd worked a year before because she felt unappreciated, overworked, and underpaid.
I was in Maui writing this first chapter on a new perspective on intention when we had this telephone conversation. I launched into my intention-as-a-force-inthe-universe spiel and told my daughter that she needed to realign her thoughts, and so on. "Open up to receiving the assistance you desire," I told her.
"Trust in intention. It exists for you. Stay alert, and be willing to accept any guidance that comes your way. Stay in vibrational harmony with the all-providing Source."
The next day, at the very moment I was searching for that additional example of intention to put into this chapter, the telephone rang, and it was Sommer, bubbling with enthusiasm. "You're not going to believe this, Dad. On second thought, I'm sure you'll believe it. Remember yesterday how you told me to be open to intention? I was skeptical, even thinking, That's my weird dad, but I decided to try it. Then I saw a sign on a telephone pole that said Horseback- Riding Lessons and there was a telephone number. I wrote the number down and just called it. The woman who answered told me that she needed to hire someone she could trust to do trail rides with young kids. She pays exactly double what I was making at the restaurant. I'm going out to see her tomorrow. Isn't that cool?!" Cool? Hell yes, it's cool!
Here I am writing a book, looking for a good example, and it arrives in the form of help I was attempting to offer the day before to my daughter. Two for the price of one!