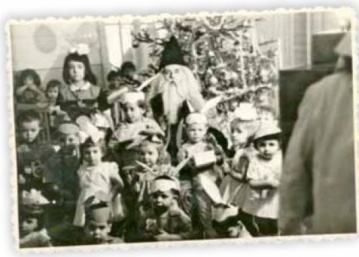 The holiday season is upon us and sometimes we get so caught-up with what the media dictateswhat we need and where we need to buy it-that we tend to forget that more than an exquisite home holiday display, it all boils down to one thing: the people with whom we share these special times. Many times we run ourselves ragged and expend our energies focusing on the external fixings of it all, literally trying to purchase the holiday cheer.
We spend ungodly amounts of hours setting up the fixtures, hunting down the most coveted cuts of meat, and decorating so everything looks just right.
Yet, once another holiday-season has come and gone, what most stands out in memories over time are the unforgettable interactions with friends and loved ones—who made us giggle, what made us tearyeyed, who danced, sang off-key and the sweet, spicy aroma of pumpkin pie spilling from the oven. Ultimately, this will be most cherished about the holidays.
All else fades away. It is scientifically proven that our sense of smell most acutely triggers memory. With this in mind, we can make an imprint in our collective

memories with simple things such as: burning incense, keeping scented candles alit throughout the house during the holiday season, and syncing our baking time with guests' arrival. This strategy practically guarantees to lock-in the memories, and thereby engender heartwarming feelings years down the road when we reflect and reminisce.
Another one of our physical senses that contributes greatly to the warehousing of memories is hearing. A jingle playing softly in the background, someone strumming some familiar chords on an acoustic guitar or stroking the piano keys undoubtedly stains our memories with indelible ink. Adding music to the holiday-spirit almost always lightens the mood and ensures a good time had by all. And for all of us non-Martha-Stewart-Rachel-Ray types who fret over our slightly over-cooked turkeys or under-seasoned pot-roasts, I got news for you (myself included): as long as bellies are full, a mediocre meal is quickly forgotten and overshadowed by the fun and laughter.
And lest we not forget that recording our special occasions proves the most valuable treasure of all. Because days, months, or even years down the road, who doesn't love to watch re-runs of the family bloopers and holiday-happenings? As time marches on and loved ones pass away, nothing triggers our emotions as much as watching our loved ones alive on footage. Capturing these times on film and chronicling them for future generations is priceless.
So make your holidays count. Let's focus our efforts on what generates the most joy and brings the most warmth into our homes. Let's focus on what will be remembered by our great-great grandchildren once we are long gone.
Happy holidays, South Florida!