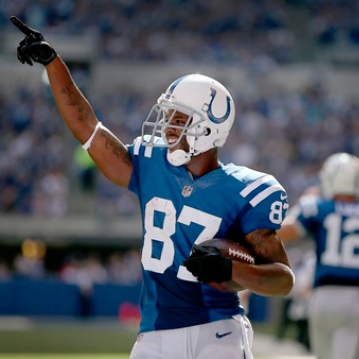 As the football season winds along many fans have already seen the proverbial writing on the wall - you know, the kind that says your team stinks and you're already relegated to waiting for next year. For many, be it of the college or professional variety, your squad may have been ravaged by poor play, bad luck, bad coaching... or a combination of the above. Whatever the reasons, the future is most definitely not now and you've already caught yourself thinking about your squad's draft position or next year's recruiting class. But, sometimes, there's a twist to the adage of "wait 'till next year." What if losing now could actually translate into winning later?
The Indianapolis Colts 3 years ago were, in a word, wretched; so bad they qualified for the #1 pick in that year's collegiate draft. Their reward? The chance to select QB Andrew Luck of Stanford – now a sure-fire Pro Bowler who, 3 years later, has his team in the perennial playoff hunt. Was it worth stinking for that one year? Colts fans would answer resoundingly - yes. That same year Dolphins' fans were so desperate to lose they instigated a slogan to "Suck for Luck!", that is to be so bad the top QB would fall to them. Alas, it was not be – Ryan Tannehill, instead, was selected with the 8th pick and, so far, it's been a struggle to achieve consistency.
For college fans, it's no less complicated. Florida Gator fans have taken to starting up websites to lure other head coaches away from their present positions – problem is UF already has a coach, and the only way to hire another coach would be to lose a lot of games this season so the position becomes open. University of Miami fans hired a plane – a plane with a banner – asking that the current coach be fired, so as to improve the school's chances at future success.
Is that wrong, or just weird? Full disclosure: your humble scribe finds himself – at times – rooting for what seem to be the inevitable, so his alma mater can hire a new coach who can, hopefully, return his school to its formerly elite status. Does this make me a bad fan or a bad alumnus? Or just spoiled? Hard to say, but for many fans (remember, that's short for fanatics) who invest a lot of time and energy into the fortunes of their favorite squads, it's better to take the short term pain for what we hope will be the long term answer.
It may not make sense but, hey, whoever said rooting in sports had to make sense?