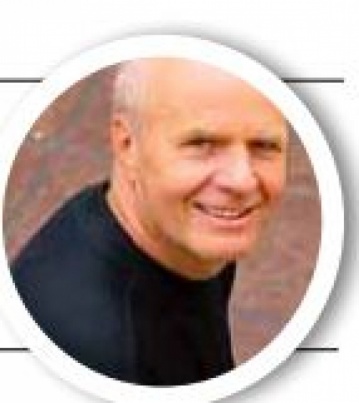 Did you know that the word enthusiasm originated from the Greek language, signifying "the God within us"? By definition, then, living our passion is the way to convey to others how to be in-Spirit. Being excited about life is infectious – it rubs off on others – and is wonderfully inspiring. I'm reminded of a recent whale-watching trip I took, where I observed a young woman I know named Beth as she spoke to a group of people about humpback whales. Her enthusiasm was palpable to the entire group aboard the boat, and the more passion she displayed, the more she seemed to inspire her audience. I've been aboard other boats and seen the impact of guides who merely go through the motions: People in this low-energy environment don't leave the experience feeling inspired.
Beth, on the other hand, feels a passion that she conveys to others every single day during the whale-mating season. Every day! You see, she studied marine biology in college and has always been fascinated by humpback whales and their amazing ability to travel between Alaska and Hawaii, to go six months without eating, to give birth in warm waters, and then navigate to cold waters on the return. For Beth, these whales are a part of God's mysterious, miraculous creation. She's living her passion, and she inspires others by her enthusiastic way of being. In fact, everyone in her vicinity knows that expeditions with Beth are almost a guarantee that you'll not only get to see the whales, but that they'll dance and breach and even swim under the boat for you. It's as if the whales themselves are inspired by Beth's excitement!
When we're enthusiastically living our passion, whatever it may be, we transmit spiritual signals to those around us that we're in-Spirit, loving who we are, what we came here to be, and whoever comes into our field of vision.