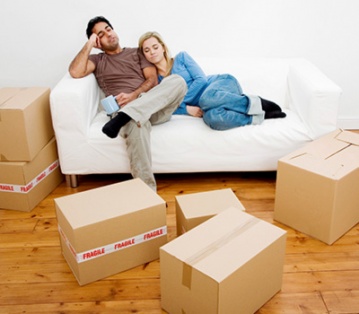 Welcome to February. It's a month like no other… Valentine's Day is here. A month dedicated to LOVE… what could be better than that??
This month, we take on the LOVE of clarity When we collect clutter, be it in one drawer, one shelf, one room, or the entire home, we are reflecting back to ourselves, a feeling of "I don't matter," "What difference does it make if I make my bed?" "Throw out old mail?" "Collect old Amazon boxes?"
What difference does it make? The answer is it makes a BIG difference Having clutter around the home is a distraction. Imagine having clean laundry piled up, not folded, not put away…. Each time you see that pile, how's that make you feel? Does it empower you to greatness? Spark your creative juices? Does that pile inspire?
Now, try out clarity. Being efficient.
Discarding things that no longer serve you, like old mail, like old worn shoes, like old pictures in a shoebox!
Clarity helps reflect that YOU ARE IN CHARGE. For many, it's a simple habit, and for many of my clients, it's drudgery, a burden, and it's overwhelming.
Being in charge of your laundry, making the bed, cleaning up the dishes in the sink sounds basic, because it is… but it's a matter of habit, discipline and practice. Ongoing!
Use my S.M.A.R.T. system™ to help you on your way to being a "selfcleaning oven" S = Start Simply – Decide to clear out just one drawer, any drawer… a simple drawer.
M = Mindset – To get into the mood, I suggest putting on music that you LOVE, getting a favorite beverage in hand, and wearing comfy clothing.
A = Action – Begin by having basic supplies on hand. Trash bags, a cleaner, rags, broom, and vacuum. Take action! Dump that drawer out in one quick move, not one item at a time. This way, you are forced to deal with the contents, once and for all!
R = Repurpose, Reuse, Recycle – Here's where altruism come into play. Donate (recycle) worn clothing, old purses, hats, shoes, outfits, pens, office supplies and the like. By clearing the clutter, you'll discover new purposes for your shelves, drawers and furnishings (repurpose), and by clearing out the stuff you don't need or want, you reuse that newly found "thing" you bought ages ago, and can newly appreciate it (reuse).
T = Transformation – By using this S.M.A.R.T. system™ to finding clarity and removing clutter, you actually experience a change in your mind, body and spirit.
Why? Because you are literally "letting go," you are donating as a charitable act, you are "opening space" for new stuff, creating serenity, opening space for a new relationship, with others, and most importantly with yourself.
This month, take on that project of clearing the clutter. Increase your self love, and through the laws of attraction, your elevated vibrations will circulate and send out that beacon of LOVE that you are, even stronger, with more laserlike focus, and as a result, experience a transformative time in your life and the lives of those you LOVE.
Wishing you LOVE in all shapes and sizes. Clear the Clutter…Clear the Mind™