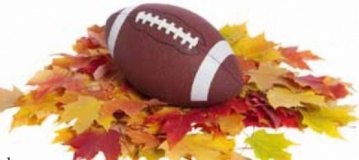 With the turn of the calendar to September, folks in Florida finally have a passion hot enough to match the still-warm temperatures. It's not about politics or love (though I'm sure many would argue) but, instead, it's about our true national obsession – football.
Veteran readers of this column will know that, given our limited opportunity to preview both the college and professional teams in state, we can only give a bird's eye view of the major programs and franchises in state (and with all apologies to UCF, which won a BCS bowl game last year and is, arguably, the Second best collegiate program in the state). So, with that in mind, let's begin:
COLLEGE Florida State: OK, you won the national title last year, returned the defending Heisman Trophy winner, and play in, shall we say, a rather competitivelychallenged conference. Your schedule includes home games with Louisville, Florida, and always feisty Clemson, but your toughest battles (apart from a non-conference opener versus Oklahoma State), may be a visit to South Florida to take on the 'Canes of Miami. Prediction: 11- 1, likely national semi-finalist. Which bring us to..
Miami: Interesting (read: critical) year for Al Golden's bunch. Because they had the specter of probation, and the NCAA investigation hanging over their heads for what seemed an eternity, expectations were dimmed. But all that is over, and now Miami's fourth year coach must produce – or else. They have talent at the skill positions as RB Duke Johnson and WR Philip Dorset can attest to, but the big question is at QB. With projected starter Ryan Williams out with a knee injury, the task will fall to either senior transfer Jake Heaps or freshman Brad Kaaya. Whoever wins that job, their play will go a long way towards determining UM's fate. The schedule isn't daunting, but we see 8-4 as a logical landing spot.
Florida: Speaking of logic, if that were true in Gainesville, UF would be looking at its third head coach in five years. After all, just four years removed from going undefeated in the regular season, the Gators went 4-8 last year and lost to Georgia Southern. Georgia Southern!
Yet, optimism abounds in Hogtown, mostly because several key injured starters are back, lead by QB Jeff Driskell. A new offense under new OC Kurt Roper should score more points, but the schedule includes matchups against six top twenty-five teams. Coach Will Muschamp survived the axe last year, but here it says he needs to go 8-4 this year to make it. Sorry coach, but 7-5 won't get it done.
That's all for the university types – next issue we'll address the pros and see how their respective seasons are going. That, plus a brief NBA preview including news featuring some guy named James. Until then, line 'em up!