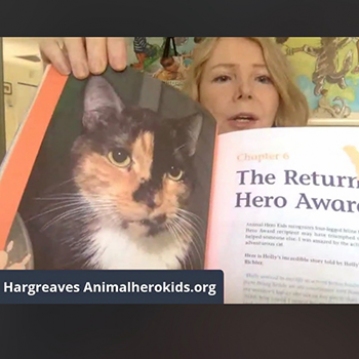 Yes, some of us may still be on limited trips outside. The happy news is we can focus on making the best of it. In my book that means aiding other animals who need it.
At the time of writing this I have been inside since March 10… HELP!!! Kidding, I am fine and so very lucky compared to some. I am healthy and stocked up on immune-boosting veggies and fruits.
So, why not make this time at home count for something?
Yes, it is useful to rearrange the sock drawers or to finally clean out your closet. Here are a few practical ways you can also help other animals too.
1. WRITE
Write your representative who is still paying attention to emails and letters. Right now there is a case for which some wonderful animal sanctuaries and I came together in order to help a cow who was neglected. The good news is the Hardee County Sherriff's Office has turned the case over to the State Attorney to review. Please ask to prosecute the person who abandoned (now named) River the cow, she was stuck in the mud up to her shoulders for three days.
Brian Haas Office of the State Attorney Hardee County 124 9th Avenue, Wauchula, FL 33873
bhaas@sao10.com 863-773-6613
The good news is many major airlines have decided not to transport animals for experiments. Yet, there are still some who do. Help stop the shipment of 1,200 monkeys from Mauritius to Primate Products, Miami to be used in experiments. Please write to CS Aviation, a French company, who has enlisted SkyBus Air Cargo to transport these long tailed macaques monkeys.
CS Aviation contact@csaviation.fr For more information about these cases please, contact AnimalHeroKids.org
2. POWER BY PLANTS
Create plant-based scrumptiousness in your kitchen at home, which boosts your immune system. Sweet potatoes, garlic, kale, ginger, beetroots… there are so many gifts from Mother Nature you can cook up to grow plant power strong.
3. SPEAK

Why not use social media to create your own actions for other animals? Is there a specific issue that makes you want to speak out? It is so easy today to reach thousands of people whether on Facebook, Tik-Tok, YouTube, Twitter or Instagram. It doesn't have to be fancy, just a heartfelt or logical statement to educate or inspire to action.
Every day at 3 PM on the Animal Hero Kids Facebook page, I have been telling a story from the Animal Hero Kids book.
4. ADOPT OR FOSTER
Now is the time to adopt or foster a companion animal – while you are at home you can get acquainted and keep each other company. Maybe you could even become one of those wonderful things… a failed foster! Who doesn't love failed fosters?
5. VOLUNTEER

Volunteer for Animal Hero Kids, we need people who can help with social media, photography, video editing, and art.
We are planning for the largest ever World Animal Hero Kids month in October and there is so much to do. JOIN US! at animalherokids.org