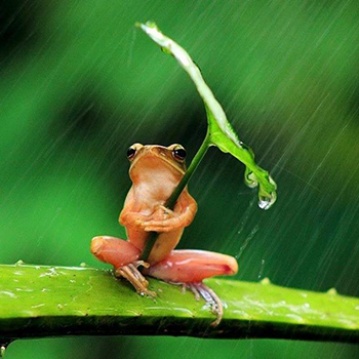 This month's Animal Heroes column is dedicated to Sandy Burns.
The other animals have lost a friend, a stalwart, consistent, long time, vegan, true friend, a supporter, a helper. I have lost a friend, a sincere, genuine friend – Sandy Burns – who I first met many years ago when I helped her organize a circus protest on the west coast of Florida.
Sandy went from bookkeeping to companion animal sitting and walking. She embodied the name I created for her business 20 years ago, the name locals have known her as: the Furry Godmother. She loved Ireland and always celebrated St. Patrick's Day with gift bags of green kerchiefs and vegan goodies for all the rescued dogs she knew.
I can unequivocally state that Sandy would want anyone reading this to act for all species of animals, to adopt companion animals, and to keep them free from harm.
So, for Sandy, a real friend, and for all the animals, consider going green and going vegan for the month of St Patrick's and beyond!
When I think of the green landscapes of Ireland, the verdant, freshness that surrounded me when I stood on the shores of Clew Bay near County Galway, I do think green, go green. This March, why not start eating healthy, kind, eco-friendly fare?
In the 40-plus years I have been rescuing, advocating and organizing for other animals to live free from harm, I have never seen a time when it was as easy to be vegan as it is right now.
One Day of Vegan Meals
Breakfast

Cereal with almond milk or porridge with berries.
Toast with Miyoko's Europeanstyle butter and Kite Hill chive cream cheese.
Avocado with lemon juice squeezed on top and a little nutritional yeast.
Just Egg sautéed with diced orange pepper, garlic, onion and Daiya Cheddar and a sprinkle of garlic powder and nutritional yeast, with Gimme Lean sausage.
Lunch
Homemade soup – use veggie broth or even chickenless vegan stock, garlic, onion and veggies; add thin noodles after the soup is cooked.
Note: Marmite is a good soup, gravy and good for sauces.
Melted Daiya Cheddar cheese or Follow Your Heart Smoked Gouda with green onion on grain bread baked in the oven.
Note: vegan cheeses are so scrumptious; I can't keep up with all the new products.
Dinner
Salad – mixed greens with artichokes or hearts of palm with ginger dressing. Mashed potatoes with Miyoko's, roasted garlic and plain soymilk.
Broccoli, kale and carrots lightly sautéed with olive oil, or just broil.
Gardein crispy tenders, or Beyond burger, or Amy's charbroiled burger with Marmite gravy.
Dessert

Frozen strawberries and blueberries in a glass – pour a little Silk creamer on top and a little dairy-free yogurt.
There are a myriad of frozen desserts to choose from and non-dairy whipped cream. Pear and berry crumble.
So easy to add sliced pears (canned or fresh), berries, a little jam or maple syrup, vanilla extract in a baking dish or iron pan, and sprinkle oats pre-mixed with vanilla extract, cinnamon, vegan marg, and a little sweetener of choice, and bake.