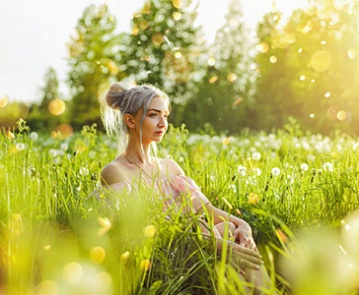 South Florida in Spring is about renewal. It's about longer days of sunlight. Enjoying outdoor evening activities, while snowbirds thin out and head north.
April is filled with warmth. From my beloved's birthday on April Fools' Day, celebrating my anniversary for whistling 25 hours on 4/1, and spring training for another start of America's pastime.
It's time to open the shades, doors and windows, and take stock of your beautiful home.
Spring cleaning and clearing is about OPENING UP, so let's get started:
1. Open those windows and clean them inside and out. Clean windows create much more light, love and clarity.
2. Empty your garage and clear the clutter of old bike tires and tools that rusted out years ago, and dispose properly of dried out paints, fertilizers and expired products.
3. Placing a new floor mat by the front door can freshen up your entryway.
4. BOTO – Buy One, Toss One.
When purchasing new anything, consider clearing the clutter by removing an item. This way you have balance. BOTT – Buy One Toss Two helps remove clutter. So go ahead, get a new mop, new car, new wardrobe items, just be sure you can share your old stuff, and donate, donate, donate.
5. Replace A/C filters, smoke alarm batteries and your car filters as well.
6. Join a gym, or renew your commitment to exercise. It's never too late to start. Take a walk, ride a bike, practice yoga, Pilates – just get moving more.
7. Be kind. Alright, you're already kind. So I urge you to go even further. How do you deal with the homeless on I-95 exit ramps? Are you kind to your fellow man, down on their luck?
8. Clean out your purse! How much is in there you don't really appreciate? Consider the weight on your shoulders and look to reducing that load.
9. Clean out your car. We are constantly in our vehicles. Get it cleaned out. Even an external car wash makes you feel better. And get the inside vacuumed and dusted just right.
10. Love yourself.
No matter what, we start and end each day with ourselves, in our hearts and in our minds. So fill up with cleansing thoughts. Find peace within to develop peace outside.
Hug those kids extra tight, affirm positivity, and simply LET GO. Let go of things, people and thoughts that no longer serve you. Open up to LOVE, community, optimal health, better foods and share your love with others.
"WHAT THE WORLD NEEDS NOW
IS LOVE SWEET LOVE
THAT'S THE ONLY THING
THAT THERE'S JUST TOO LITTLE
OF…."
– Music by Burt Bacharach, Lyrics
by Hal David
CLEAR THE CLUTTER…CLEAR
THE MIND™