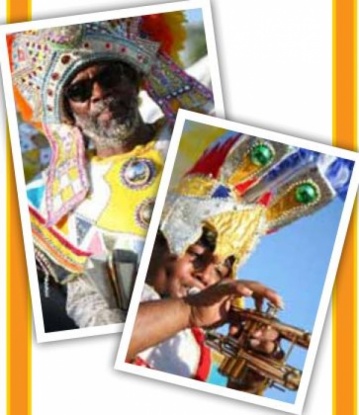 NOVEMBER 3
Citizens for Pets in Condos Fundraiser
Boca Raton This is a doggie and people event. Dog dress-up contests: best costume, dog/ owner look alike, most creative, pet picture contests and a couple rounds of pet bingo. Raffle tickets 6 for $5 or 15 for $10. Casual dress. No entry fee. Also meet Christie Banks of Christie's Critters, WEAT/Sunny 104.3. 6:30 pm. Wave 2700, 2700 N. Federal Hwy. (954) 366-4555.
NOVEMBER 4
Rick Springfield w/ special guest Jack Wagner
Boca Raton
The legendary Grammy award winner is touring for the first time with his General Hospital costar and will be here at Mizner Park Amphitheater. No cooler, chairs, pets, umbrellas, outside food, beverages or backpack. Gates open @ 7pm and concert starts at 8 pm. Tickets range from $35 - $95. 590 Plaza Real. www.myboca.us. (561) 393-7984.
NOVEMBER 5
Think Pink Rocks 4th Annual Charity Concert
Boca Raton We are having a concert at Mizner Park Amphitheater with performances by Flo Rida, Melanie Fiona, DJ Cassidy along w/ American Idol Semi-Finalist Brett Loewenstern & more. Proceeds benefit the Boca Raton Community Hospital Women's Center for Breast Care & other breast cancer research charities. No coolers, chairs, pets, umbrellas, outside food, beverages or backpacks. 7:00 – 11:00 pm. $45/ adults; $25/children ages 4-10pm. Doors open @ 6:00 pm. 590 Plaza Real. (888) 612-4190.
NOVEMBER 5
Holiday Craft Sale
Boynton Beach Laffs & Crafts presents a holiday craft sale with many local vendors showcasing jewelry, art, sewn creations and other types of handmade goodness. A food court & coffee bar is available and homemade baked goods from Granny's Oven. Free Admission. Saturday, 8:00am – 3:00 pm. Sunny
South Estates Clubhouse. 8710 Sunny South Ave. Contact Linda Grub for more information @ (561) 732-5838.
NOVEMBER 5
Spady Day Festival
Delray Beach The festival will have consist of a dance party, live musical entertainment, children's play area, food vendors, storytelling, food and beverages and more. For the children; a children's parade, pony rides, face painting, a bounce house, a petting zoo and traditional games. Free Admission but VIP section is $5. 4:00 – 10:00 pm. 170 NW 5th Avenue. (561) 279-8883.
NOVEMBER 5
Broadway and Beyond
Delray Beach Join the Delray Beach Chorale as they open their 30th season w/ "Broadway & Beyond", a joyous celebration of Americana. The acclaimed young artists of the Delray Beach Chorale will be featured. Saturday, 7:30 pm. Delray Beach Downtown Library; 100 W. Atlantic Avenue. Tickets are $20 @ the door. (561) 865-3354.
NOVEMBER 9, 10, 23, 24
Woman's Divorce & Relationships Circle/Men's Discussion Group
Boynton Beach Woman's divorce & relationships circle is the 2nd & 4th Wednesday from 6:30 – 8:00 pm and Men's Discussion Group
is the 2nd & 4th Thursday from 6:30 – 8:00 pm. $10 donation requested. Reservations required. The Toby Center, 1100 S. Federal Hwy. (561) 509-6112
NOVEMBER 12 & 13
FAU Art Festival
Boca Raton FAU host their 2nd Fine Arts Festival on Saturday and Sunday, from 10:00 am to 5:00 pm. There will be a wide selection of art media, including works in ceramics, drawing, painting, jewelry, photography, printmaking, sculpture and more. There will also be food, fun, music and a silent auction each day to benefit the Visual Arts Scholarship Fund. FREE event and the public are welcomed. Performing and Visual Art Centers on FAU's Boca Raton campus, 777 Glades Road. (561) 297-3870.
NOVEMBER 13
Music Across The Decades
Boynton Beach The Boynton Woman's Club will again be hosting Dragonfly Productions when it presents "Music Across the Decades". Several talented performers will bring to life hits from the past from Bill Haley to the Beatles & beyond. Tickets are $20/pp in advance, $25 the day of the event & it starts at 2 pm. Proceeds from this concert will benefit the Crossroads Program at PBSC. Boynton Woman's Club; 1010 S. Federal Hwy. For tickets, call (561) 369-2300 or (561) 364-9559.
NOVEMBER 19 & 20
Art Fest Boca
Boca Raton Fine artists fill Mizner Park Amphitheater with a holiday season extravaganza; showcasing some of the best contemporary fine art & craft from around the world. Enjoy a weekend of fine art, food and culture while admiring the works of and meeting these fine artists. Free Admission. 10-6 pm. 590 Plaza Real. (954) 234-1302.
NOVEMBER 22
Rebuilding Yourself
Boynton Beach This is an 11 week divorce and survivor recovery program for men & women. Based on Dr. Bruce Fisher's successful "Rebuilding Relationship." Surprise yourself, you'll love it! 6:30 pm – 8pm. Free Admission.
Refreshments. Reservations required. Toby Center, 1010 S. Federal Hwy. Call Mark 561-509-6112.
NOVEMBER 25
Holiday Tree Lighting
Boca Raton There will be Holiday entertainment, children's activities, walkabout entertainers, tons of "real" snow, visit with Mr. and Mrs. Santa, photos with Santa, arts and crafts, cartoon characters, cupcake decorating, free kiddie rides, holiday displays, lots of gift-type vendors. Mayor Susan Whelchel officially "lights up" the Boca Raton at 6:00 pm. Music will be provided by Boca Raton Community High School Band and a women's barbershop quartet who will sing several holiday tunes. Other strolling musicians will entertain throughout Mizner Park. 5:00 – 8:00 pm. Free Admission. Mizner Park Amphitheater; 590 Plaza Real. (561) 544-8600.
NOVEMBER 26 & 27
12th Annual Thanksgiving Art Festival
Delray Beach The event is held in the popular Pineapple Grove, an arts district in Downtown Delray Beach. Come peruse some of the countries finest arts & crafts from life sized sculptures, paintings, handmade jewelry, pottery, and some of the most unique treasures you'll ever lay your eyes on. This you can't miss. Saturday & Sunday 10:00 am - 5:00 pm. Free Admission. 200 N.E. 2nd Avenue; Just north of Atlantic Ave and NE 2nd. (561) 746-6615