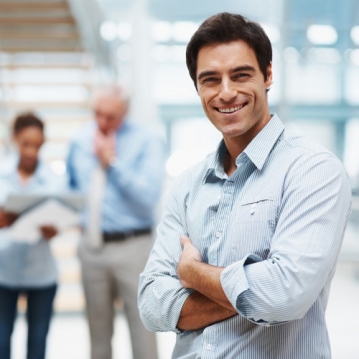 Q: Why do home buyers need contingencies?

-Josie Creason, Pasadena, CA
A: Anyone who is thinking of buying a home or has ever owned a home has heard about contingencies. Contingencies are clauses in a real estate contract that stipulating various conditions that must be met by the buyer and the seller for a sale to go through. Some buyers - especially in heated markets where several people may be interested in buying a particular home - may be tempted to do without contingencies, in order to make themselves look more appealing to the seller and to win in a bid for the home. But that's questionable - it's essentially like working without a safety net. A contingency is a buyer's backup plan - if a buyer is working with a good real estate attorney or a smart real estate professional, he will have several contingencies written into the contract. Some of the more prevalent buyer contingencies are:
Mortgage Financing Contingency:
This gives the buyer a way to back out of the contract if an application for financing is denied, or if financing is granted for a lesser amount (say, if the home appraises for less than expected).
General Inspection Clause: This allows a buyer to bring in a professional home inspector to inspect the property, and to cancel or renegotiate the deal (e.g., to negotiate a lower selling price with the seller, or to ask him to complete needed fixes to the home). If the inspection turns up less than satisfactory results - such as significant structural flaws and major repairs - because as we all know, while a home could look great on the surface there could be unexpected and expensive problems lurking underneath.
Contingencies for Additional Tests: Buyers may want to add contingencies allowing them to have the home inspected for radon, mold and other toxic substances, and for wooddestroying pests like termites.
Attorney Review Contingency:
This clause gives the buyer and the seller a specific amount of time (as specified in the contract) to have their attorneys review the signed contract.
Appraisal Contingency: This clause permits the buyer to have the home appraised and to only follow through with the purchase if the appraisal matches or exceeds the home's price.
Well, one thing we didn't discuss is the foreclosure and short sale market. It's very different to negotiate contingencies with a homeowner who needs to move anyway vs dealing with a bank and vacant house the bank wants to move ASAP. With a foreclosure you need to have your ducks in order and be dealing with a lender who can move swiftly. Even with a hard money loan have your contractors or inspectors ready to jump in, so you can offer the shortest contingencies possible to make your offer attractive in a multiple offer situation.
Everything in life bears some calculated risk. It is important that a buyer be very careful and thoughtful about going without contingencies. The decision must be personal and the risk must be justified. Be informed. If an agent asks you to forego the traditional contingencies, ask "Why?" and "What are the risks or benefits of doing so?" Then make your own decision.