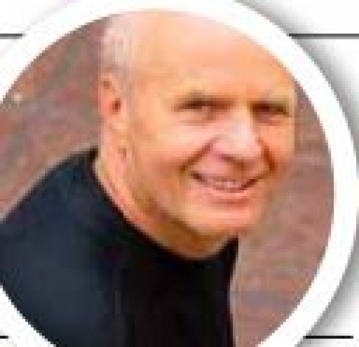 The greatest achievement was at first and for a time a dream. The oak sleeps in the acorn; the bird sleeps in the egg; and in the highest vision of the soul, a waking angel stirs. Dreams are the seedlings of realities…"
James Allen
Restoring The Balance
The objective of this principle is to create a balance between dreams and habits. The least complicated way to begin is to recognize the signs of habitual ways of being, and then learn to shift your thinking to being in balance with your dreams. So what are your dreams? What is it that lives within you that's never gone away? What inner night-light continues to glow, even if it's only a glimmer in your thoughts and dreams? Whatever it is, however absurd it may seem to others, if you want to restore the balance between your dreams and your habits, you need to make a shift in the energy that you're contributing to your dream. If you're out of balance, it's primarily because you've energetically allowed your habits to define your life. Those habits, and the consequences thereof, are the result of the energy you've given them.
In the early stages of the rebalancing process, concentrate on this awareness: You get what you think about, whether you want it or not. Commit to thinking about what you want, rather than how impossible or difficult that dream may seem. Give your personal dreams a place to hang out on the balance scale so that you can see them in your imagination and they can soak up the energy they deserve. Thoughts are mental energy; they're the currency that you have to attract what you desire.
You must learn to stop spending that currency on thoughts you don't want, even though you may feel compelled to continue your habitual behavior. Your body might continue, for a while, to stay where it's been trained to be, but meanwhile, thoughts are being aligned with your dreams. The esteemed 19th - century writer Louisa May Alcott phrases this idea in an encouraging and inspiring manner:
Far away in the sunshine are My highest inspirations. I may not reach them, But I can look up and see the beauty, Believe in them and try to Follow where they lead… Choosing to restore a semblance of balance between your dreams and your habits seems possible with Ms. Alcott's phrase in mind: "Look up and see" and "Believe in them." The words bring to life an energetic alignment. Rather than putting your thoughts on what is, or what you've habitually thought for a lifetime, you shift to looking up and seeing, and firmly believing in what you see. When you begin to think in this manner, the Universe conspires to work with you, and send you precisely what you're thinking and believing. It doesn't always happen instantaneously, but once the realignment is initiated in your thoughts, you've begun being in balance.