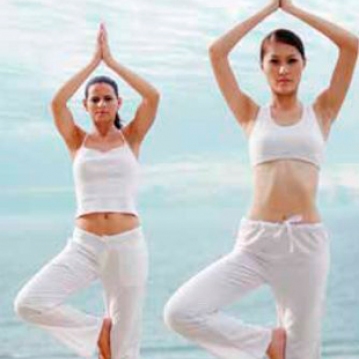 When I moved to South Florida in the mid-nineties there was exactly one yoga studio within a thirty-mile radius from my house. It was a Bikram studio on Powerline between Glades and Palmetto Park Road. The studio is still there but they now offer a wide range of classes to compete with the multitude of other yoga studios now in my radius – which is awesome.
Have you heard of Napersize?
Does your city have a meditation station? If not, don't despair. There will be one headed your way soon. The wellness industry is booming and it is a sign of the times to be sure. We are hurried, harried and warried - pulled upon in countless directions. I'm not sharing anything new when I cite our modern technological existence as a challenge to our balance. But we've been swimming in it for a good thirty years now and we are seeing the counter revolution to the technological revolution. We need to keep our speed in check. In the 1980s the fitness craze arose because we realized that our access to fast food combined with our desk jobs was not doing us any favors. And the gym trend has gotten nothing but bigger and better.
It is now part of our life. In the last few decades our necks have been bothering us due to our cell phones and computers, thus massage memberships have become almost as popular as gym memberships. As we continue along this vein the scales will continue to reset themselves and those of us seeking will find more ways to maintain balance in our lives.
I was visiting my friend in New York City and she suggested we go to ABC Carpet and Tile that evening. My first thought was, I didn't come here to decorate your apartment? But she explained that the store in Manhattan has a space inside dedicated to bringing mindfulness and wellness to the masses as a venue for honoring this space that many of us are so desperately craving. The space is phenomenal and each week hosts talks addressing the challenges we face in our modern world, from health to spirituality to politics and everything in between. And really, they are all connected. (Remember the personal is political? It still is). On the way home we stopped at Epicured, a grocery store devoted to not only providing healthy foods, but educating people on the ways our physical bodies have been impacted by industrial agriculture and offering classes on detoxing, fighting inflammation and paying closer attention to the way we feel when we consume certain foods. I think we are moving away from the Mr. T ideal of a lean, clean fighting machine, to something more lean, clean and serene. At least I hope so.
The reality is that these ideas will only appeal to some people and others will continue along their paths and that's the way it's always been. But I become hopeful when I see five yoga studios within a five-mile radius, farmer's markets weekly and classes at the local library on meditation becoming more and more common. It reminds me that pendulums swing and balance is eventually restored.