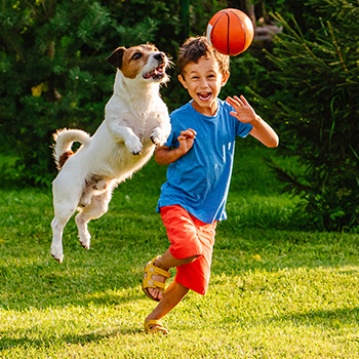 At this very moment as I open my laptop to write this article, it is raining. Not your everyday rain – sheets of rain, buckets of rain, howling rain, pouring rain, wild rain, wicked rain, loud, roaring rain… these are some of the terms that apply to what is happening now. I can hear it tapping on something metal outside the kitchen, reminding me of a sound I once heard in Belize, where the flurry of rain pattered against the windows and roof of a dwelling I took shelter in.
I had plans to meet a friend outside this morning. That did not happen. I could have felt bad or sad because the rain interfered, but instead, I'm going to use a method I often rely upon to help me shift my perspective. It's call reframing. From my point of view, my plans were squelched and I didn't do what I wanted to do. From nature's point of view, I can see that an abundant outpouring of nourishing and muchneeded water is falling right now to compensate for a dry October. "Oh poor me," when reframed becomes, "YAY" for the trees and the grass and the plants and the birds who all reply on an abundance of water for survival.
Once you find out how to reframe, any and every situation can become one of thankfulness and gratitude. As November rolls around and we start thinking Thanksgiving and the holidays, we are guided to shift into reflections of the past year, and to consider what we have gained and lost, and what we have come to value more than before.
This year, 2021 has been a huge turning point of perspectives. It's become a year of great shifts. For some, there may a wee bit less "I and me" than "us and we" that is taking form in our world. No, I am not taking sides or using this platform to be an influencer of how you should vote or if you should vaccinate. This is not a piece about ideology. It is about gaining an advantage, at each turn and every step of the way, to incorporate a point of view that allows you to reframe whatever is happening, and see it from a perspective of gratitude and thankfulness.
Let's say someone you know is sick – you can be grateful that you are well and able to make them your favorite healing vegetable or chicken soup. Let's say your car battery won't start.
How do you reframe that? Well, thankfully you know someone with jumper cables, or you have AAA, or you have the money to buy a new battery. With a simple belief that everything happens for a reason, you can practice the art of reframing, any time you choose to apply it to your circumstances.
A friend of mine passed yesterday. She was a talented gemologist and jeweler. She had a true zest for life. She will be missed. In my reframe, I am appreciating that her daughter had recently built her an online store, which will far outlive her mortal body. In my reframe, my friend was able to have her coven of her besties Zoom in at her deathbed to share song and stories and memories to support her taking flight and ascending in her return home.
Imagine this for a moment, reframing your own thoughts about the final moments of life, and experiencing them as a beautiful, uplifting sendoff. That's what reframes can do. They can change paradigms and turn losses into gains.
Lots of things happen in life that interfere with the way we think it should be, when in reality, all it takes is another perspective to gift us with a glimpse of gratitude. Add up those moments of thankfulness, and somehow or another we get to see a glorious new day.
I speak the truth now – as I wrote this article, the rain subsided and moment by moment, the sun has broken through the thick dark gray clouds. One final drop just fell from the rooftop as I come to the end of this page and say, let the blessings of this day bring a smile upon your heart, a change to see through eyes of wonder, and the faith to know that reframes yield thankfulness, all the time!
With sunlight in my heart and gratitude for you, the readers of The Happy Herald, enjoy finding something to be thankful for everyday!