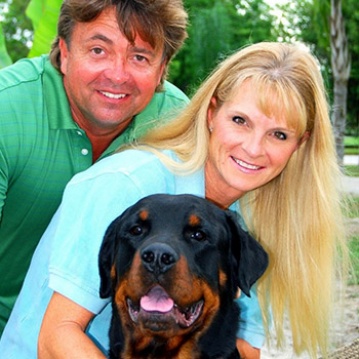 As the mom of multiple pets/species and decades of fostering, having veterinarians I trust and rely on provides me monumental peace of mind. Like with us, doctor visits can be unsettling and more frequent as our beloved pets advance in age.
Point of entry to your pet's doctor is through the reception staff. Over the years, I have seen a lot. People burst in, and start making demands of the staff, while they are on the phone.
They get yelled at, cursed at, and threatened. Now we can all empathize when a beloved pet is old, has a chronic/terminal condition, or has had an accident. BUT there is still no excuse to be rude, loud, entitled or obnoxious. The reception staff can be accommodating (squeeze you in), help assess the situation, or disconnect your call. You get more dogs with cheese than with a rice cake.
Vet visits are NOT something your pet looks forward to. There are funky smells and erratic energy from other pets. Enhance their safety. Prior to your appointment, make sure your dog has on a snug collar with ID, and is on a four to six-foot leash (NOT a retractable) or in a carrier. Best to have cats in carriers. Kindly greet the reception staff and sign in. If it's your first time, arrive early. If you brought your kitty in, ask if there is a place you can wait, away from dogs. Your cat may live with a dog, but all the dogs in reception may not respect cats.
Your pet will be weighed, have their temperature taken (rear end), asked about any health or behavioral changes. The vet will assess your pet's physical condition (coat, weight, nails), then check the eyes, ears, heart and mouth, followed by a blood sample (heartworm test) and then shots (usually rabies, DAP/DHPP, and Bordetella– if dog goes to a groomer, dog park/shows). Many people rely on the annual visit to have their pet's teeth checked and nails trimmed. Brush your pet's teeth regularly and maintain your pet's nails – you might avoid an expensive issue.
We took in a stray aussie.
Vetted her the next day. Within the hour she had a nearly fatal reaction. I became a fan of titer testing. This test verifies antibodies in the dog's bloodstream against distemper, parvovirus, adenovirus, and parainfluenza.
Ask your vet about this healthy option and avoid over-vaccinating.
Optimize your veterinary experience:

1. Establish a relationship with your pet's health care provider, PRIOR to an unplanned episode.
2. New pet? Make an appointment for a meet and greet, get them checked out and start a file.
3. Avoid calling first thing in the morning to make an appointment.
4. Be patient – emergencies require immediate attention.
5. Maybe your significant other buys pet food? Some people don't know the brand, type, amount or frequency the pet gets. Know what your pet is served, along with any allergies and current medications (including flea/tick and heartworm prevention).
6. Ask if you should bring in a fecal or urine sample, from that morning.
7. I am known for my notes.
The more info I can provide gets it out of my head and assists with prognosis/treatment. Things like:
• Weight loss or gain

• Skin growths, lumps or bumps

• When did weird behavior begin
• Recently vomited or had the runs

• Ate/drank/got into anything odd

• Changes in energy/sleep/appetite levels

• Been exposed to anything unusual (dog park or a trip)
8. If your vet says your pet is overweight – LISTEN ! You are subtracting years from their life. Switch to a lite food or smaller portions. Decrease treats, increase walking/exercise. Be kind to ALL the staff.
They love animals and want to help you and your pet. Reception can fit you in (or not). The tech assists the vet in leveraging their time. The kennel staff may care for/comfort your pet should they have to stay overnight. The office manager may be able to help you with finance options, if your pet is facing something major. Bottom line: Your vet (and staff) can assist you in improving your pet's quality of life and increasing the years you have together. Be kind and listen to their advice.