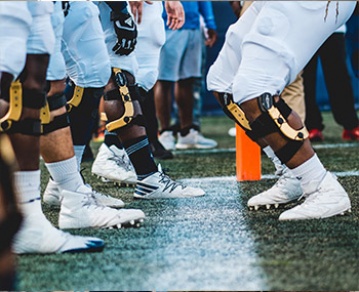 If 2021 were a TV show for the state's major college football programs (sorry UCF, your move to the Big 12 and last year's meaningless bowl win over Florida don't qualify you – yet), it would be a short-lived event. Cancelled. Kaput. As in Finito Benito. Because for the first time since the late '70s – a period of 43 years – not one of the state's Big Three finished in the top 25 final poll. Which is quite a testament, both to the staying power of the schools' programs, and the excellence each brought to the fight. No more. It's actually to the point where the Florida- Florida State battle, traditionally played the Saturday after Thanksgiving, is now relegated to the day before, and thus will compete with other games, as well as traditional high school rivalries. That's right – in addition to digesting your aunt's favorite leftovers on Friday, now UF-FSU will be added to the menu – not an appetizing turn of events for either school.
How could this happen?
After all, aren't these three institutions responsible for a total of 11 national championships? Plus a boatload of conference and bowl championships? Yes, but for the what-have-you-done-forme-lately crowd, namely the poohbahs at the TV networks, a famous name isn't enough. Two schools (Miami and Florida) fired their coaches, and the third (Florida State) has given its head man the clear message that he must deliver this year, or face the consequences. Which brings us to this year's preview. We will take a look at each school's schedule, as well as its relative strengths and weaknesses. The rest is up to the football gods and Lady Luck. Here goes:
Miami: The energy behind high expectations for the 'Canes can be boiled down to two words: Mario Cristobal. The former Hurricane great came home from Oregon with a promise to make the "U" bigger, badder, faster, and more successful. His early recruiting success (and the help of some nimble NIL benefactors) have made Miami a destination school for top recruits. But that's in the future.... For now UM must rely on its preseason All-Con ference QB Tyler Van Dyke, a host of talented backs and receivers, and a solid defense to carry the day. The schedule is not impossible: non-conference road foe Texas A&M and home and away tilts versus North Carolina and Clemson will be the toughies. Win any of those matchups, and a 10-win season is possible. The crystal ball says not yet, but Mario and the boys are on the right track. Prediction: 9-3.
Florida: As a UF alum, my heart says one thing, but the mind says something else. New head man Billy Napier comes from Louisiana-Lafayette with impressive credentials – except he's never coached a Power 5 team before, and certainly never faced the quality of competition he will see in Gainesville. His initial recruiting problems have eased as high school coaches, in-state and regional, learn about the guy whose teams won titles in the Sun Belt. But this is the SEC, and while uber-talented QB Anthony Richardson is a star, other holes left by the prior staff can only be filled with future players. Plus the schedule is brutal. Prediction: 7-5.
Florida State: That's not sunshine head coach Mike Norvell feels on his neck – it's the heat brought by impatient fans and alumni, unaccustomed to seeing their school go two years without a bowl appearance. You read that right.
The school that won a national title in 2013 now has a losing record three out of its last four years. Between injuries and recruiting failures, FSU may make it four out of five, meaning it will likely be the next institution looking for a new coach. Prediction: 6-6.
Well, that's our look, and here's hoping everyone remembers the best part of college football: tailgate parties!