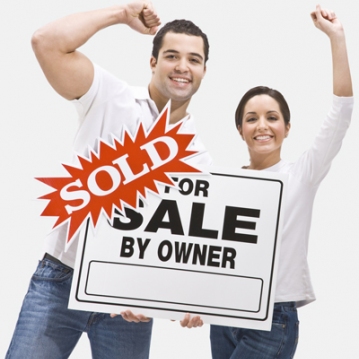 Q: I´m selling my house on my own. How do I get the best exposure for my property. We tried the MLS but it was a waste of time?

-Jane Wong, Boca Raton FL.(FSBO)
A: Selling your home requires more than luck and that is why 90 percent of homes are sold by Realtors. In a difficult market like this one, there is even more reason to search for alternative unconventional methods of listing. Sellers, like you, are searching for solutions which offer savings, security and results at the same time.
Flat fee brokerage offered by discount brokers have a variety of programs but at what cost to the consumer? Craigslist is an option that has been successful for many but comes with a concern of security, fraud, home invasion or identity theft. Selling a home is no simple matter!
Happy Herald Realty's emphasis is marketing to BUYERS exclusively and procurs buyers from Broward to Palm Beach. There is no better advice for successful marketing than a PRICE. You must have heard this many times, especially when an overpriced property goes nowhere regardless of venue. At HHR we are fully aware of that fact and stay away from properties that make no sense.
For sale by owners (FSBO's) now have a true opportunity to create a safe, cost effective way to impact their community with our well received and established monthly publication, Happy Herald. With 16 years in the community and a 1/4 million loyal readers Happy Herald, a source of positive news, is an excellent choice to sell your home by yourself more effectively, more affordably and more visibly to both buyer's agents and buyers alike.
You are always in charge but never on your own. Our professionals are by your side structuring effective advertising campaigns in print and on the internet, screening your calls for your property for qualified buyers, and arranging secured accompanied appointments with proper notice. Our savings to you is sizable compared to the conventional listing. Our resources of advertising and networking skills bring you face to face with qualified buyers that CAN perform.
Your negotiations are supported with facts and integrity.
We will take care of the paperwork or recommend legal advice if needed. Yes, indeed Jane we offer more than a promise. We offer our experience because the harder we work together the luckier we get. Check us out at www.HappyHerald.com and www. HappyHeraldRealty.com or contact me directly for more information 954- 562-0110. You too can be selling your home on your own more effectively where a professional licensed realtor can support you, a FISBO (For Sale By Owner). Blow away the tire kickers and the high Real Estate Fees. Now there is more than luck, there is hope! At Happy Herald Realty we appreciate your business and it shows in our work.