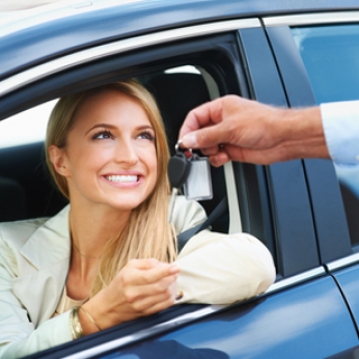 I am always receiving calls from potential first-time car owners looking for that great first vehicle to own. I encourage everyone looking to purchase a used car to have the vehicle looked over by a mechanic of their choice. A bias opinion is key in making sure that the vehicle you are spending your hard-earned dollars on is what you are paying for.
More often then not, I never approve the first vehicle brought to me for inspection. Looks are fine, but the first approach should be how sound is this vehicle? I found the following information to be a great outline of how to proceed.
You're commuting for work, so reliability and affordability are both key. Make sure you take a good look at the costs of repair and running the vehicle. It may be wise to go for a vehicle with some warranty cover to offset any major repair surprises. Then it comes down to balancing needs and wants with your budget.
"Without breaking the bank, I like to see customers spend enough to get a car with some warranty, because it's going to save them money long-term.
"Then it becomes a question of finding something that's going to meet your needs not only today, but also some of their needs for tomorrow. If you short-change yourself too much to save money today, we see everyone back far too soon because they outgrow the vehicle.
"In my world, if it comes down to spending $1,000 or $1,500 more now but getting the car that's got the creature comforts you'd like to have, you're going to be happier and that way you'll keep it for 2-3 years longer."
You need the vehicle primarily for commuting but how might you use it in the evenings or on weekends? How many seats will you need for family, carpooling or trips with friends? Do you require space for skis, surfboards or pets? What road conditions will you typically encounter? Will your vehicle be parked on a busy street or pampered in a heated garage? Most importantly, what is your total budget, including yearly insurance, regular maintenance and fuel costs?
Before you commit, you want to find out as much as possible about the product. Set aside several days or weekends and visit as many car lots as you can. Pick up manufacturers' brochures, study makes and models on the Internet, and speak to friends, family, and colleagues about their vehicle and dealer experiences. Once you narrow down the choices, get behind the wheel and drive.
"The way a car looks and feels when you're sitting in it when it's stationary can be entirely different from the way the car drives," says Norman. "You can always walk away, but the test drive is absolutely key to a decision. Without doing so, you don't know how the car drives. You want to be able to check the blind spot, and the real driving position when you're on the road. Any good dealership will let you drive your usual streets and route." While incredible advancements have been made in overall automobile safety, all vehicles are not created equal.
Check the U.S. National Highway and Traffic Safety Administration ratings at safercar.gov, and the Insurance Institute for Highway Safety at iihs.org.
"The other thing you've got to make sure you have in today's world is what we call Sync – but on any car it's a hands-free phone," says Norman.
If you buy privately, you'll want to know the vehicle history; a CarProof report can provide comprehensive vehicle accident data and lien information. You'll also want to have a mechanical inspection.
"Maybe because this is my profession, I'm always a little leery about the people who sell privately. If I was going to buy privately I would make sure it's a real person and not what we call a 'curbsider', and I'd pay and really get the car checked out," says Norman. "At a dealership, they run all the cars and do complete safeties on them. That way there aren't any worries buying pre-owned either, not from a major dealership."
Don't be pressured into a decision.
Walk away if you need more time to think, and don't plunk down any money until you're certain. Make sure to find out the additional costs of ownership for the particular model – insurance, and approximate fuel and maintenance costs. Promotions and prices can vary among dealers, so shop around for finance rates, and have any extras offered during negotiation put in writing.
Beyond knowing and staying within your budget, the key to satisfaction is finding a vehicle that will meet requirements now, and for the foreseeable future. The more time you spend doing this, the happier you'll be.