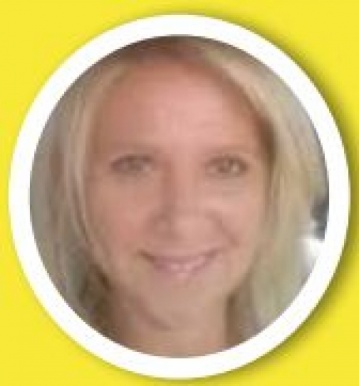 A writer, Huffington Post blogger, radio talk show host and motivational speaker. Listen to Liz's radio show and inspiring celebrity interviews at SterlingSpin.com
"The world has changed since 1966 – but our determination to provide every woman and man with the skills, capacities and opportunities to become everything they wish, in dignity and respect, remains as firm as ever. Literacy is a foundation to build a more sustainable future for all." - UNESCO Director-General
Fifty years ago, UNESCO officially proclaimed September 8th as International Literacy Day to actively mobilize the international community and to promote literacy as an instrument to empower individuals, communities and societies.
The United Nations Organization for Education, Science and Culture (UNESCO) was founded on 16 November 1945. It has 195 Members and eight Associate Members.
The Organization has more than 50 field offices around the world. Its headquarters are located at Place de Fontenoy in Paris, France.
On this, the 50th anniversary of International Literacy Day, UNESCO is celebrating it under the banner "Reading the Past, Writing the Future" . International Literacy Day 2016 celebrates and honors the past five decades of national and international engagement, efforts and progress made to increase literacy rates around the world. It also addresses current challenges, and looks to innovative solutions to further boost literacy in the future.
Now International Literacy Day is celebrated worldwide, bringing together governments, multi- and bilateral organizations, NGOs, private sectors, communities, teachers, learners and experts in the field. On this day International Literacy Prizes are also awarded to people with outstanding solutions that can drive literacy towards achieving the 2030 Education Agenda. This year the focus is on innovation.
Donald Block, author of "Defining Literacy Up", says "Today literacy is far more than the ability to sound out a few words of one syllable." Block says, "It focuses not on recognizing basic words but on comprehension of the world around us." Knowing that the core knowledge of basic literacy is just the beginning of today's survival in society, what is needed more is also the ability to communicate with others and also the ability to comprehend and solve problems and learn from these problems.
With society and technology rapidly evolving, people must have the basic level of literacy to begin their lives. "Literacy is the foundation on which the solving of all social problems can be built," states Block. Being literate means the ability and chance to improve one's self, which society needs to become more classless and improve everyone's overall living standard.
Children are our future, and if their level of literacy is low then their standard of living will be lower. This generation must keep up and excel in every type of literacy so that future generations can learn from us and excel from us, so they have the ability to survive in today's and tomorrow's complex and ever-evolving society.
You may not realize it but you are blessed to have read this article. Take stock of that for a moment and then, help to envision a world where everyone can read, learn and grow.